I went for my medical check up. After that darling hubby and I wanted to have dinner at Ikea. We passed by Anchorpoint shopping mall at Queensway and something caught my eye, a booth selling accessories. It's a well known accessories shop in Singapore called 'SIX'.They had a sale. Items were going at $1.00 - $15.00. I ran to the booth (literaly). The best part was my hubby started picking out items for me (Thanks darling!). I spent about $97.00 on the accessories. I am happy with the purchase.
Here are some pictures.
Look at my face, smiling from ear to ear!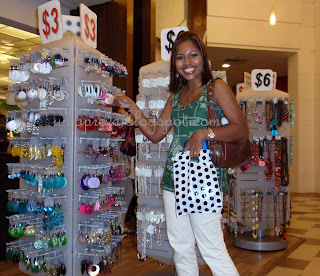 My Loot!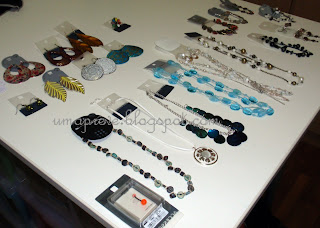 Here is a closer look at some of the pieces.
Pretty ring! Love the colours.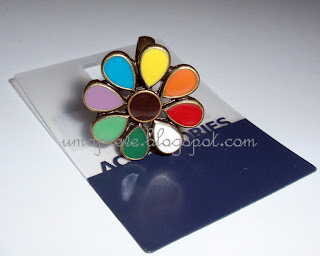 Royal blue toned necklace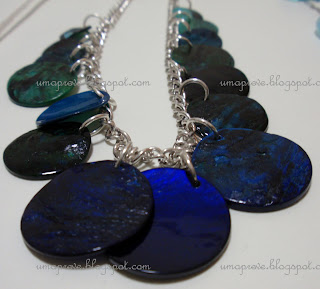 Love the bronze look of this bracelet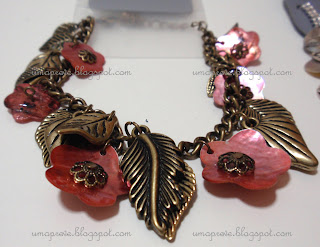 This is one of my favorite necklace. Don't you love the pretty design!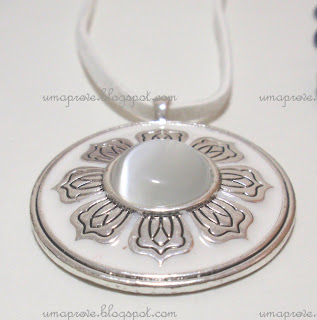 Another pretty earring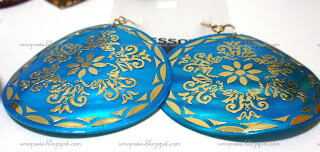 White butterflies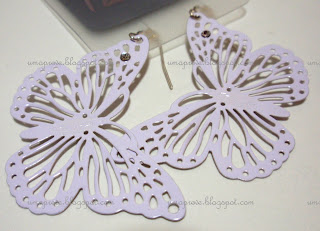 Love the rustic look!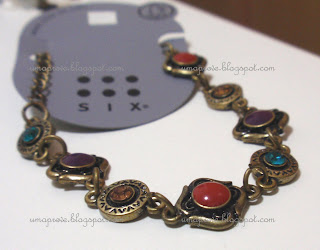 I feel rich with accessories now. I might make a video showing you how I store my accessories. It was requested by a subscriber anyway!
Bye for now. Going to play Xbox, left 4 dead with my Hubby!
Love Love!