Yay! Another pattern completed. I had this fabric in my stash for more than 4 years. I finally managed to get the name of this fabric too. It's satin. This pattern was so easy to make. The only issue was the fabric, it was difficult to handle. Satin is known for it's slippery characteristic.Nevertheless, I love this top very much.
I did shorten this pattern by 10 cm. I think I will make another one without any shortening or any alteration soon.
Here are the pictures.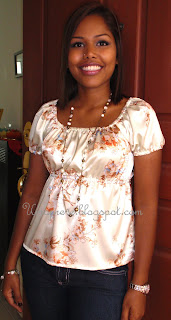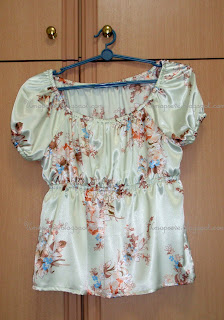 Sleeve with the elastic casing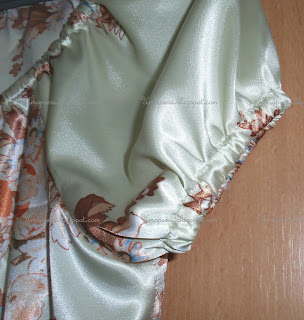 Waist with the elastic casing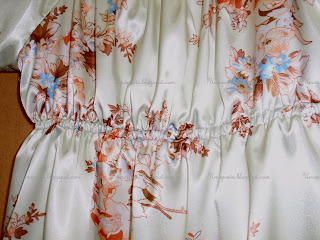 Closer look at the waist casing. I had to use the blue bias tape as that was what I had at home.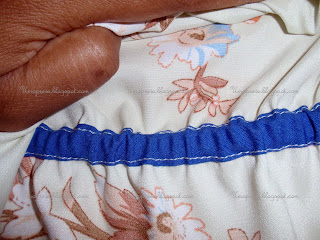 The hem finishing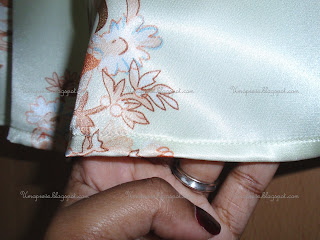 Closer look at the inside of the hem finishing.
Hope you guys like it.
Love Love