This is my first sewing project for 2010. Yay! I bought this pattern many years ago and I finally managed to complete at least one pattern. I made pants C. It is a pull up kinda pants. No complicated waistbands and stuff. It took me about 4 hours to complete ( with loads of breaks in between).
Honestly, I did not like the outcome of the pattern. I guess I do not know how to handle stretch fabric. Well, this is my first time sewing something with stretch fabric. I used double knit fabric. I guess I should have used my serger to sew the entire project. I did on the inner leg seams but on the outer seams, I used the industrial machine with the straight stitch. Thats was a mistake. You will see what I mean in the pictures.
As for the size of the pants, I used size 6. This was the smallest for this pattern. It was just too big for me. My waist size is 26 and hip size is 37. It can be tricky with the ready made pattern sizing offered by many companies. I have not gotten into the pattern alteration mode yet. I guess I have to explore that soon.
Here are the pictures.
Front view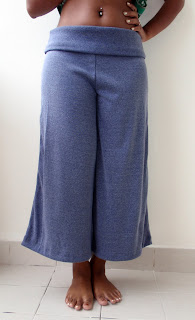 Back view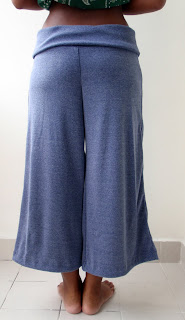 Side view (see the ugly seams)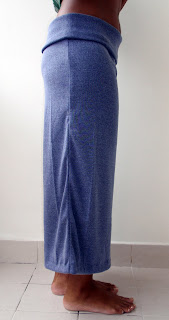 The fold able waistband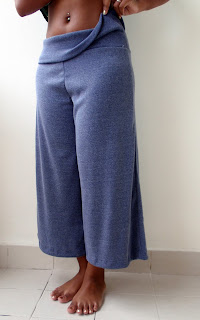 Even though I am a little disappointed, I have learned a lot from this project and I will be exploring more usage for my serger machine. I have began reading about stretch fabric.
I hope the next project will be a better one.
Love Love!