Hello my Lovelies, as promised here are some of my fashion illustrations/drawings. I am learning so much as I draw everyday. I feel like I can finally put my designs and ideas on paper. Before all my drawings were horizontally enlarged and not proportionate as I did not know how to start sketching a human body which looks normal. As you can see, I am still not really good with the shading, outlining, etc... I guess as they say, practice makes perfect!
To me this is taking one step further to achieving my dream of becoming a fashion designer! So I am happy that I took up the fashion illustration course (from London collage of arts) even though it's distance learning for now.
Do let me know what you guys think of my drawings. I don't mind if you think this looks like a kid's drawing. I am open to criticism.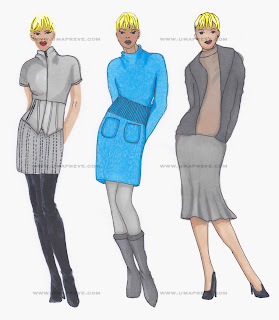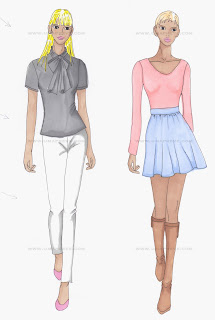 Thanks for coming by my blog.
Love Love!