I can't believe I have been making this many tutorials lately. Just in the mood to share my love of makeup to the world! LOL! Anyway, this was the look I came up with. Romantic pin up look which was inspired by the 60's/70's classic pin up looks. In fact it was a hindi movie '
Om Shanti Om
' that inspired me . The story was also situated around the 70's. Interesting costumes and makeup, which obviously lead me to do this makeup look.
Here are my glamourous shots!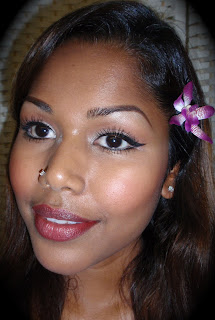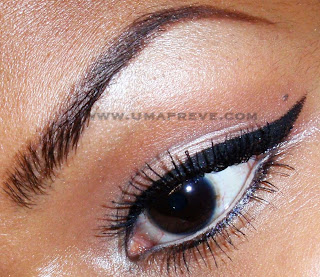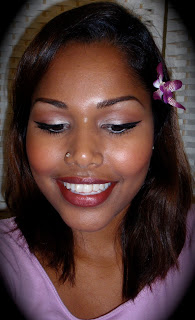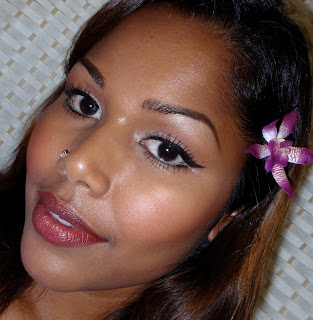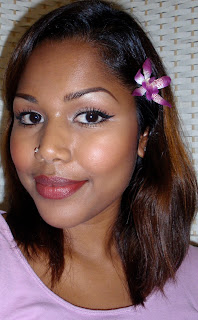 These are what I used for this look:
Eyes
Mac - Fresco paintpot
Mac - Ricepaper e/s (highlight & lid colour)
La femme - Brown e/s (crease)
Ebay - Black cream eyeliner
Max factor - 58 blonde inliner kajal pencil
Cheeks
Mac - Ricepaper (as cheek highlight)
La femme - Mocha blush
Lips
Graftobian - Garnet lip colour
Sasa - Red lip liner
Thanks for watching!
Have a pleasant weekend!
(Just received Burda style nov issue magazine. That's going to keep me busy this weekend)