I am in the mood for indian makeup. It's like halloween for me! Btw, Halloween is not really celebrated in Sweden nor in Singapore as in the US. I guess these looks can be used for halloween too, if you are dressing up as an Indian princess or a Bollywood doll. I had fun getting dolled up. I really hope my videos are useful and entertaining to some of you. That's the whole purpose of making tutorials right?!
Anyway, here are some good pictures out of the 100 pictures I took. So you can imagine how flash blinded I was after that!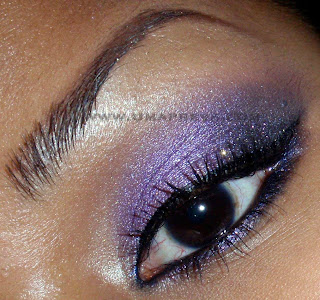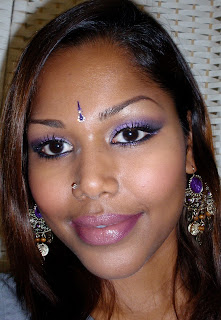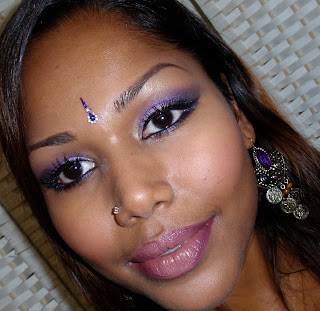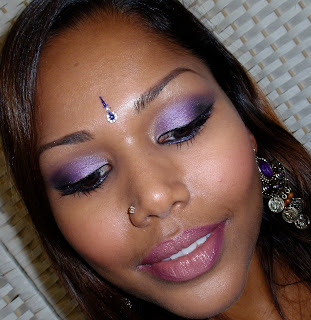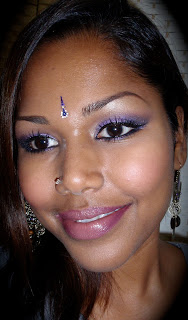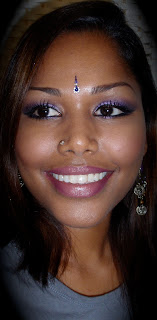 Here are the products used:
Eyes
Urban decay - Primer potion
Ebay - Purple gel liner
Nyx - Slate jumbo pencil
Homemade - Purple with gold glitter e/s (made it with tkb trading mica and pigments)
Mac - Young punk mineralized e/s (for the outer crease)
Nyx - Nude pearl pigment (as highlight)
Bourjois - 58 Noir bleute eyeliner
Isa dora - Chrome black liquid liner
Cheeks
Mac - Vintage grape ombre blush
Lips
Mac - Vino lip liner
Mac - Fast play lipstick
Thank you for all the wonderful support you have given me! I wouldn't be motivated to do all these without your encourage! So thank you!
Have a lovely day!